Port Orange, FL
Market Update
$449,900
Median List Price
$352,000
Median Sale Price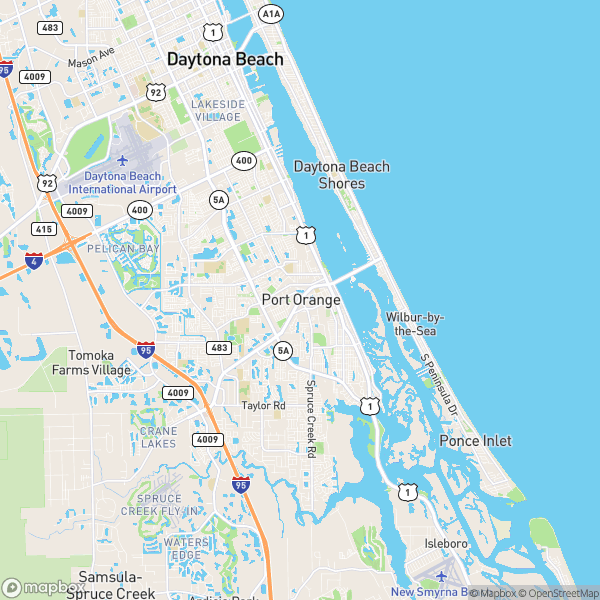 Curious about home values in this area?
Please feel free to get in touch with any real estate questions. We welcome your business, and we promise to take exceptional care of you and any of your referrals.
About the Author
The Burton Team
Darin, is a 22 year, experienced broker associate with 11 years in the RE/MAX system and who is native to the Daytona Beach area. Knowing our real estate market and solving problems in advance are just of a few of the assets he brings to the table while working with buyers and sellers. He and his team are committed to providing the best results and personal service in the industry. They carefully ascertain the client's real estate goals and work hard to create solutions that make sense for them. Whether the client is new to the market or an experienced investor, they have the expertise, proven track record, with resources to help real estate customers achieve their goals. 100% Club in 2016, 2017, 2018, 2019 and 2020. Darin also became an esteemed member to RE/MAX Hall of Fame in 2020.
Designations
EPRO
Specialties
CON, BB, SS, AUC, RELO, RA, FP, LUX, SC, FL, LP, HP

","userId":176158,"officeId":null,"teamId":null,"productType":"dms","crm":"boss","isEnabled":true,"uiConfig":{"nav":[{"href":"/listings?isRental=No","label":"Advanced Search","isCustom":false,"isNewTab":false,"shortLabel":""},{"href":"/sell","label":"Sell","isCustom":false,"isNewTab":false,"shortLabel":""},{"href":"/listings/featured","label":"Featured Homes","isCustom":false,"isNewTab":false,"shortLabel":"Featured"},{"href":"/testimonials","label":"Reviews","isCustom":true,"isNewTab":true,"shortLabel":""},{"href":"/agent/darin-burton-176158","label":"About","isCustom":false,"isNewTab":false,"shortLabel":""},{"href":"/blog","label":"Our Blog","isCustom":false,"isNewTab":false,"shortLabel":""},{"href":"/contact","label":"Contact","isCustom":false,"isNewTab":false,"shortLabel":""},{"href":"https://elmstreettechnology.zendesk.com/agent/tickets/338181","label":"Befor","isCustom":true,"isNewTab":true,"shortLabel":"Before you Buy"}],"pods":[{"value":"threeColumnNavBar","section":"navigation"},{"value":"threeCols","section":"footer"},{"value":"expandedSearchHalf","section":"homepageCover"},{"value":"fullWidthAboutPhotoLeftDescriptionRight","section":"homepageA1"},{"value":"simpleLightFeaturedListingCard","section":"homepageA2"},{"value":"backgroundPhotoBoxShapedResources","section":"homepageA3"},{"value":"gridButtonsFeaturedTowns","section":"homepageA4"},{"value":"simpleLightFeaturedListingCardSpecial","section":"homepageA5"},{"value":"homepageTestimonialsSection","section":"homepageA6"},{"value":"fullLengthMaterialDesignLike","section":"homepageA7"}],"title":"Darin Burton","homepage":{"listingWidgets":[{"id":"New Listings","title":"New Listings","filters":{"type":["Single Family"],"limit":6,"status":"Active","isRental":"No","listedSince":"__NOW"}},{"id":"New Construction","title":"New Construction","filters":{"type":["Single Family"],"limit":6,"status":"Active","isRental":"No","minYearBuilt":2021},"helpText":"Built in 2021"},{"id":"Condominium Living","title":"Condominium Living","filters":{"type":["Condo"],"limit":6,"status":"Active","isRental":"No"}},{"id":"Golf Living","title":"Golf Living","filters":{"type":["Single Family"],"limit":6,"status":"Active","isRental":"No","keywords":"golf"}}]},"copyright":{},"loginEnabled":true,"facebookPixel":"","featuredTowns":[{"city":"Daytona Beach Shores","state":"FL"},{"city":"Daytona Beach","state":"FL"},{"city":"Port Orange","state":"FL"},{"city":"Deland","state":"FL"},{"city":"South Daytona","state":"FL"},{"city":"Ormond Beach","state":"FL"},{"city":"New Smyrna Beach","state":"FL"},{"city":"Ponce Inlet","state":"FL"},{"city":"Lake Helen","state":"FL"}],"listingConfig":{"filters":{"lat":29.13605431984751,"lng":-81.11836275009766,"radius":"50"}},"privacyPolicy":{"href":"/privacy","label":"Privacy Policy"},"colorSchemeName":"custom","featureListings":{"sortDir":"DESC","isRental":"No","sortName":"listDate"},"primaryFontColor":"#FFF","primaryThemeColor":"#042743","secondaryFontColor":"#ffffff","secondaryThemeColor":"#042743","showTranslateWidget":"true","areAllRightsReserved":true,"googleSiteVerification":"","aboutPageShowMyListings":"true","homepageSearchHeroImage":["https://storage.googleapis.com/elevate-images/auth0|60da520a225db20072edf184/38b40ec3-8deb-4df1-b52f-30b48c6311a9.jpeg","https://storage.googleapis.com/elevate-images/auth0|60da520a225db20072edf184/0590ad19-66c3-405f-9803-4fbe070f177d.jpeg","https://storage.googleapis.com/elevate-images/auth0|60da520a225db20072edf184/c45ac531-80f3-49fa-84df-c841e14406c3.jpeg","https://storage.googleapis.com/elevate-images/auth0|60da520a225db20072edf184/8bb1a311-c409-4d51-95d5-e57841feb886.jpeg"],"isEqualHousingOpportunity":true,"homepageFeaturedTownsHeroImage":"https://storage.googleapis.com/elevate-images/auth0|60da520a225db20072edf184/4fa417f8-ebef-4690-ab19-f2ff3737700c.jpeg"},"blogConfig":{"marketAnalysis":{"cities":["Port Orange, FL","Deland, FL","New Smyrna Beach, FL","Ormond Beach, FL","Daytona Beach Shores, FL"],"status":"published"},"wordCloudEnabled":false,"defaultPostStatuses":{"video":"published","newListing":"published","thisOldHouse":"draft","updatedListing":"published","generalInterest":"published"},"TOHAndGiPostDayOfWeek":"3"},"videoConfig":{"newListings":{"defaultStatus":"published","defaultSongUrl":"https://storage.googleapis.com/elevate-audio/default/01.mp3","defaultSlideDuration":5}},"dataSource":"boss","igniteActive":false,"createdAt":"2021-06-29T16:01:09.064Z","updatedAt":"2023-03-28T16:34:18.398Z","homepageBio":"

Darin, is a 22 year, experienced broker associate with 11 years in the RE/MAX system and who is native to the Daytona Beach area. Knowing our real estate market and solving problems in advance are just of a few of the assets he brings to the table while working with buyers and sellers. He and his team are committed to providing the best results and personal service in the industry. They carefully ascertain the client's real estate goals and work hard to create solutions that make sense for them. Whether the client is new to the market or an experienced investor, they have the expertise, proven track record, with resources to help real estate customers achieve their goals. 100% Club in 2016, 2017, 2018, 2019 and 2020. Darin also became an esteemed member to RE/MAX Hall of Fame in 2020.

\n
Designations
\n

EPRO

\n
Specialties
\n

CON, BB, SS, AUC, RELO, RA, FP, LUX, SC, FL, LP, HP

\n","aboutBio":"

Darin, is a 22 year, experienced broker associate with 11 years in the RE/MAX system and who is native to the Daytona Beach area. Knowing our real estate market and solving problems in advance are just of a few of the assets he brings to the table while working with buyers and sellers. He and his team are committed to providing the best results and personal service in the industry. They carefully ascertain the client's real estate goals and work hard to create solutions that make sense for them. Whether the client is new to the market or an experienced investor, they have the expertise, proven track record, with resources to help real estate customers achieve their goals. 100% Club in 2016, 2017, 2018, 2019 and 2020. Darin also became an esteemed member to RE/MAX Hall of Fame in 2020.

\n
Designations
\n

EPRO

\n
Specialties
\n

CON, BB, SS, AUC, RELO, RA, FP, LUX, SC, FL, LP, HP

\n","mainSiteOfficeId":169667,"socialMedia":[{"href":"https://www.facebook.com/TheBurtonTeam/","class":"facebook","title":"Facebook"},{"href":"https://twitter.com/daytonarealtors","class":"twitter","title":"Twitter"},{"href":"https://www.instagram.com/theburtonteam_remax/","class":"instagram","title":"Instagram"},{"href":"https://www.linkedin.com/in/therealestatenavigatorsdaytona/","class":"linkedin","title":"LinkedIn"},{"href":"https://www.youtube.com/c/TheBurtonTeamRealEstateServicesPortOrange/videos","class":"youtube","title":"YouTube"}],"primaryDomainId":184833,"siteConfig":null,"sellerLeadsActive":false,"type":"agent","tenant":"elevate","siteOwners":[{"id":176158,"picture":"https://elevate-user.imgix.net/176158/profile-9ecd4e18-c728-47d2-b682-c757e5d60803","email":"[email protected]","emailVerified":false,"cellPhone":"(386) 295-1200","firstName":"The ","lastName":"Burton Team","createdAt":"2021-06-28T22:49:45.900Z","updatedAt":"2023-03-28T16:34:18.554Z","lastLogin":"2023-03-28T16:08:19.121Z","createdBy":null,"timezone":"America/New_York","streetAddress1":"3340 S Atlantic Ave","streetAddress2":"","city":"Daytona Beach Shores","state":"FL","zipCode":"32118","twilioPhone":"13862458624","url":"theburtonteam.com","leadParseEmail":"[email protected]","gender":null,"disabledAt":null,"elevateId":"auth0|60da520a225db20072edf184","predictedGci":250000,"tenant":"elevate","notificationPreferences":{"lead_logged_in":{"cc":[],"frequency":"Email"},"lead_opened_email":{"cc":[],"frequency":"Email"},"lead_saved_search":{"cc":[],"frequency":"Email"},"agent_assigned_lead":{"cc":[],"frequency":["Email","Text"]},"unassigned_from_you":{"cc":[],"frequency":"Email"},"agent_morning_report":{"cc":[],"frequency":"Daily"},"lead_contacted_agent":{"cc":[],"frequency":["Email","Text"]},"lead_favorited_listing":{"cc":[],"frequency":"Email"},"lead_clicked_email_link":{"cc":[],"frequency":"Email"}},"source":"Created By Superadmin","tagline":"Selling A Lifestyle","organization":null,"emailCanonical":"[email protected]","sellerLeadsCompetingMiles":"25.00","campaignsConsentedAt":null,"mlsApiVersion":1,"pushNotificationToken":null,"aivaAccountSid":null,"fullName":"The Burton Team","cellPhoneFormatted":"(386) 295-1200","datastoreProviders":[{"datastoreProviderId":18,"mlsAgentId":"253000737","associatedEmail":"[email protected]","userId":176158,"feedResourceId":2158,"isEligible":true,"isVerified":true,"verificationToken":null,"createdAt":"2021-06-28T22:49:46.989Z","updatedAt":"2021-09-10T22:09:07.120Z"},{"datastoreProviderId":63,"mlsAgentId":"6915","associatedEmail":"[email protected]","userId":176158,"feedResourceId":459,"isEligible":true,"isVerified":true,"verificationToken":null,"createdAt":"2021-06-28T22:50:04.645Z","updatedAt":null}],"team":{},"title":"Esteemed member to RE/MAX Hall of Fame in 2020","directPhone":"(386) 295-1200","directPhoneFormatted":"(386) 295-1200","fax":"","faxFormatted":null,"socialMedia":[{"href":"https://www.facebook.com/TheBurtonTeam/","class":"facebook","title":"Facebook"},{"href":"https://twitter.com/daytonarealtors","class":"twitter","title":"Twitter"},{"href":"https://www.instagram.com/theburtonteam_remax/","class":"instagram","title":"Instagram"},{"href":"https://www.linkedin.com/in/therealestatenavigatorsdaytona/","class":"linkedin","title":"LinkedIn"},{"href":"https://www.youtube.com/c/TheBurtonTeamRealEstateServicesPortOrange/videos","class":"youtube","title":"YouTube"}],"aboutBio":"

Darin, is a 22 year, experienced broker associate with 11 years in the RE/MAX system and who is native to the Daytona Beach area. Knowing our real estate market and solving problems in advance are just of a few of the assets he brings to the table while working with buyers and sellers. He and his team are committed to providing the best results and personal service in the industry. They carefully ascertain the client's real estate goals and work hard to create solutions that make sense for them. Whether the client is new to the market or an experienced investor, they have the expertise, proven track record, with resources to help real estate customers achieve their goals. 100% Club in 2016, 2017, 2018, 2019 and 2020. Darin also became an esteemed member to RE/MAX Hall of Fame in 2020.

\n
Designations
\n

EPRO

\n
Specialties
\n

CON, BB, SS, AUC, RELO, RA, FP, LUX, SC, FL, LP, HP

\n","otherWebsite":"https://www.showingnew.com/theburtonteam","vendors":[{"vendorId":"a1c3cdd2-da77-11eb-9e70-bc764e046a9d","vendor":"emerge_token"},{"vendorId":"25757","vendor":"emerge_user_id"}],"products":[{"shortName":"edigitalmarketingsystem"}]}],"siteOffice":{"id":169667,"siteId":164410,"name":"Re/max Signature","mlsOfficeId":"253001334","datastoreProviderId":18,"feedResourceId":2159,"logo":"https://storage.googleapis.com/elevate-images/auth0|60da520a225db20072edf184/30ae918c-7ced-4017-bf1d-e85719db001c.png","officePhone":"386-763-9111 ","streetAddress1":"3340 S Atlantic Ave","streetAddress2":"","city":"Daytona Beach Shores","state":"FL","zipCode":"32118","email":"","socialMedia":[],"createdAt":"2021-06-29T16:01:09.219Z","updatedAt":"2023-03-28T16:34:18.784Z","brokerName":null,"brokerTitle":null,"brokerOfficePhone":null,"brokerCellPhone":null,"brokerUrl":null,"url":null,"slug":"re-max-signature","fullAddress":"Daytona Beach Shores, FL 32118","fullStreetAddress":"3340 S Atlantic Ave","cityStateZip":"Daytona Beach Shores, FL 32118","officePhoneFormatted":"(386) 763-9111","brokerOfficePhoneFormatted":"","brokerCellPhoneFormatted":""},"siteOffices":[{"id":169667,"siteId":164410,"name":"Re/max Signature","mlsOfficeId":"253001334","datastoreProviderId":18,"feedResourceId":2159,"logo":"https://storage.googleapis.com/elevate-images/auth0|60da520a225db20072edf184/30ae918c-7ced-4017-bf1d-e85719db001c.png","officePhone":"386-763-9111 ","streetAddress1":"3340 S Atlantic Ave","streetAddress2":"","city":"Daytona Beach Shores","state":"FL","zipCode":"32118","email":"","socialMedia":[],"createdAt":"2021-06-29T16:01:09.219Z","updatedAt":"2023-03-28T16:34:18.784Z","brokerName":null,"brokerTitle":null,"brokerOfficePhone":null,"brokerCellPhone":null,"brokerUrl":null,"url":null,"slug":"re-max-signature","fullAddress":"Daytona Beach Shores, FL 32118","fullStreetAddress":"3340 S Atlantic Ave","cityStateZip":"Daytona Beach Shores, FL 32118","officePhoneFormatted":"(386) 763-9111","brokerOfficePhoneFormatted":"","brokerCellPhoneFormatted":""}],"primaryDomain":{"id":184833,"siteId":164410,"domain":"theburtonteam.com","isPrimary":true,"isDnsRoot":false,"label":null,"createdAt":"2021-07-06T20:43:23.278Z","updatedAt":"2023-03-28T16:34:18.367Z","zoneId":"1cb5d25b485327d08dc5a3fcd93562a3","flexibleSsl":true,"httpsRedirect":true,"alwaysOnline":false,"isKube":false},"siteSocialApps":[{"id":212065,"socialMediaType":"twitter","pageId":"daytonarealtors","metadata":{"user_id":"2363342065","oauth_token":"2363342065-3iqzUQCtkSNBXCs87oTtbraShsXWZZuWdQxAVcj","screen_name":"daytonarealtors","oauth_token_secret":"QM22WqIPIDa9qaoMIPXYPBisAKZhghJXmHmMpMxyoaPdt"}},{"id":212066,"socialMediaType":"youtube","pageId":null,"metadata":{"scope":"https://www.googleapis.com/auth/youtube.upload","token_type":"Bearer","expiry_date":1668552416831,"access_token":"ya29.a0AeTM1if1G_isfrrOKIAhjteyw-CHGSEJJx32sIFSSioWSVPnWEXdoVISjy_WjfKRqjmzwl2vHSZheabKZTYUfJQcawZC_nxUv35nP98YjlQKRM3O3xrs_17b5oQrPk0p1nIkJcZT0BLtLVcuV-I7z6bOPX6JaCgYKAVsSARISFQHWtWOmM3dsDJWvX93Dn3CtPtq7Ug0163","refresh_token":"1//04lTeOWcClofYCgYIARAAGAQSNwF-L9IrnZaBlBbdpnKQGC02C06PjkiFNVluS6I6zkDMaJj16WFltAd-QnsxjFdjnOaaXcpQAMU"}},{"id":319049,"socialMediaType":"linkedin","pageId":"gSwlV3g8nR","metadata":{"id":"gSwlV3g8nR","lastName":{"localized":{"en_US":"Burton"},"preferredLocale":{"country":"US","language":"en"}},"firstName":{"localized":{"en_US":"Darin"},"preferredLocale":{"country":"US","language":"en"}},"profilePicture":{"displayImage":"urn:li:digitalmediaAsset:C4E03AQGMy-X7QuDplA"},"localizedLastName":"Burton","localizedFirstName":"Darin"}},{"id":212064,"socialMediaType":"facebook","pageId":"379485556941","metadata":{"id":"379485556941","name":"The Burton Team-RE/MAX Signature","access_token":"EAABzdqAFEvkBAFZCsQQMZBCPT5o61dsXUbMmL2o5X6LlFku117mNP5bXBxZCUkQtgA9mLAJ8e4ZCmmwktAUpmTtbhHq2v6rIqGpD67CMFOqSmNtHJLMQiJO1G57FlTnijZBKvveFuHS1sarqk5SHk1IKuun68Lk9tNJMb9PkvhutFBHYio8ZC0"}}],"siteDomains":[{"id":183910,"siteId":164410,"domain":"darin-burton.elevatesite.com","isPrimary":false,"isDnsRoot":true,"label":null,"createdAt":"2021-06-29T16:01:09.146Z","updatedAt":"2023-03-28T16:34:18.337Z","zoneId":null,"flexibleSsl":true,"httpsRedirect":true,"alwaysOnline":false,"isKube":false},{"id":184833,"siteId":164410,"domain":"theburtonteam.com","isPrimary":true,"isDnsRoot":false,"label":null,"createdAt":"2021-07-06T20:43:23.278Z","updatedAt":"2023-03-28T16:34:18.367Z","zoneId":"1cb5d25b485327d08dc5a3fcd93562a3","flexibleSsl":true,"httpsRedirect":true,"alwaysOnline":false,"isKube":false}],"datastoreProviderIds":[18,63]},"title":"Port Orange, FL Real Estate Market Update 11/20/2022","favorites":[],"path":"/blog/post/2706401","alerts":{},"tenant":"elevate","tenantConfig":{"templates":{"privacyPolicy":"partials/tenants/elevate/privacy-policy","termsOfService":"partials/tenants/elevate/terms-of-service"},"copyright":{"showOwnerName":false,"url":"http://www.elmstreettechnology.com/","showDMCANotice":true},"productConfig":{}},"openHouses":[],"compliance":{"footerDisclaimers":[{"text":"© 2023 My Florida Regional MLS DBA Stellar MLS. All rights reserved. The data relating to real estate displayed on this website comes in part from the Internet Data Exchange (IDX) Program of My Florida Regional MLS DBA Stellar MLS. All listing information is deemed reliable but not guaranteed and should be independently verified through personal inspection by appropriate professionals. Listings displayed on this website may be subject to prior sale or removal from sale; availability of any listing should always be independently verified. Listing information is provided for consumers' personal, non-commercial use, solely to identify potential properties for potential purchase; all other use is strictly prohibited and may violate relevant federal and state law. Last updated 03/31/2023 02:09 PM","watermark":"https://storage.googleapis.com/elevate-sites-compliance/StellarMLS_horizontal.png"},{"text":"© 2023 Daytona Beach Area Association of REALTORS® Information Courtesy of Daytona Beach Area Association of REALTORS® Multiple Listing Service. IDX information is provided exclusively for consumers' personal, non-commercial use, it may not be used for any purpose other than to identify prospective properties consumers may be interested in purchasing, and data is deemed reliable but is not guaranteed accurate by the MLS. Last updated 03/31/2023 02:09 PM"}],"stickyHeader":true,"stickyHeaderCustom":null,"stickyHeaderMobile":false,"footerShowLicensedState":true,"soldListingsDisclaimer":null,"listingDisclaimerPage":null,"sortNameOptions":null,"cappedSearchResults":null,"listingOptions":null,"agentOptions":{"dreNumberOnAgentCard":false,"dreNumberOnAgentProfile":false},"officeOptions":{"showFooterBrokers":false}},"globalGA":"G-5YMWLKMN2S","location":{"search":"?","pathname":"/blog/post/2706401","href":"theburtonteam.com/blog/post/2706401"},"theme":{"primaryColor":"#042743","primaryFontColor":"#FFF","secondaryColor":"#042743","secondaryFontColor":"#ffffff"},"pathName":"/blog/post/2706401","RECAPTCHA_CLIENT":"6LfVNbMUAAAAAE8ePTUXH_TZgqIF5_8PmuaEhXq-","RECAPTCHA_CLIENT_V2":"6Lf3fWYaAAAAADHCWkIVnAQCP8Puz4w4ij8s97Yx","headerNav":"threeColumnNavBar","footerPod":"threeCols","isEqualHousingOpportunity":true,"privacyPolicy":{"href":"/privacy","label":"Privacy Policy"},"accessibility":{"href":"/accessibility","label":"Accessibility"},"agent":{"id":176158,"picture":"https://elevate-user.imgix.net/176158/profile-9ecd4e18-c728-47d2-b682-c757e5d60803","email":"[email protected]","emailVerified":false,"cellPhone":"(386) 295-1200","firstName":"The ","lastName":"Burton Team","createdAt":"2021-06-28T22:49:45.900Z","updatedAt":"2023-03-28T16:34:18.554Z","lastLogin":"2023-03-28T16:08:19.121Z","createdBy":null,"timezone":"America/New_York","streetAddress1":"3340 S Atlantic Ave","streetAddress2":"","city":"Daytona Beach Shores","state":"FL","zipCode":"32118","twilioPhone":"13862458624","url":"theburtonteam.com","leadParseEmail":"[email protected]","gender":null,"disabledAt":null,"elevateId":"auth0|60da520a225db20072edf184","predictedGci":250000,"tenant":"elevate","notificationPreferences":{"lead_logged_in":{"cc":[],"frequency":"Email"},"lead_opened_email":{"cc":[],"frequency":"Email"},"lead_saved_search":{"cc":[],"frequency":"Email"},"agent_assigned_lead":{"cc":[],"frequency":["Email","Text"]},"unassigned_from_you":{"cc":[],"frequency":"Email"},"agent_morning_report":{"cc":[],"frequency":"Daily"},"lead_contacted_agent":{"cc":[],"frequency":["Email","Text"]},"lead_favorited_listing":{"cc":[],"frequency":"Email"},"lead_clicked_email_link":{"cc":[],"frequency":"Email"}},"source":"Created By Superadmin","tagline":"Selling A Lifestyle","organization":null,"emailCanonical":"[email protected]","sellerLeadsCompetingMiles":"25.00","campaignsConsentedAt":null,"mlsApiVersion":1,"pushNotificationToken":null,"aivaAccountSid":null,"fullName":"The Burton Team","cellPhoneFormatted":"(386) 295-1200","datastoreProviders":[{"datastoreProviderId":18,"mlsAgentId":"253000737","associatedEmail":"[email protected]","userId":176158,"feedResourceId":2158,"isEligible":true,"isVerified":true,"verificationToken":null,"createdAt":"2021-06-28T22:49:46.989Z","updatedAt":"2021-09-10T22:09:07.120Z"},{"datastoreProviderId":63,"mlsAgentId":"6915","associatedEmail":"[email protected]","userId":176158,"feedResourceId":459,"isEligible":true,"isVerified":true,"verificationToken":null,"createdAt":"2021-06-28T22:50:04.645Z","updatedAt":null}],"team":{},"title":"Esteemed member to RE/MAX Hall of Fame in 2020","directPhone":"(386) 295-1200","directPhoneFormatted":"(386) 295-1200","fax":"","faxFormatted":null,"socialMedia":[{"href":"https://www.facebook.com/TheBurtonTeam/","class":"facebook","title":"Facebook"},{"href":"https://twitter.com/daytonarealtors","class":"twitter","title":"Twitter"},{"href":"https://www.instagram.com/theburtonteam_remax/","class":"instagram","title":"Instagram"},{"href":"https://www.linkedin.com/in/therealestatenavigatorsdaytona/","class":"linkedin","title":"LinkedIn"},{"href":"https://www.youtube.com/c/TheBurtonTeamRealEstateServicesPortOrange/videos","class":"youtube","title":"YouTube"}],"aboutBio":"

Darin, is a 22 year, experienced broker associate with 11 years in the RE/MAX system and who is native to the Daytona Beach area. Knowing our real estate market and solving problems in advance are just of a few of the assets he brings to the table while working with buyers and sellers. He and his team are committed to providing the best results and personal service in the industry. They carefully ascertain the client's real estate goals and work hard to create solutions that make sense for them. Whether the client is new to the market or an experienced investor, they have the expertise, proven track record, with resources to help real estate customers achieve their goals. 100% Club in 2016, 2017, 2018, 2019 and 2020. Darin also became an esteemed member to RE/MAX Hall of Fame in 2020.

\n
Designations
\n

EPRO

\n
Specialties
\n

CON, BB, SS, AUC, RELO, RA, FP, LUX, SC, FL, LP, HP

\n","otherWebsite":"https://www.showingnew.com/theburtonteam","vendors":[{"vendorId":"a1c3cdd2-da77-11eb-9e70-bc764e046a9d","vendor":"emerge_token"},{"vendorId":"25757","vendor":"emerge_user_id"}],"products":[{"shortName":"edigitalmarketingsystem"}]},"office":{"id":169667,"siteId":164410,"name":"Re/max Signature","mlsOfficeId":"253001334","datastoreProviderId":18,"feedResourceId":2159,"logo":"https://storage.googleapis.com/elevate-images/auth0|60da520a225db20072edf184/30ae918c-7ced-4017-bf1d-e85719db001c.png","officePhone":"386-763-9111 ","streetAddress1":"3340 S Atlantic Ave","streetAddress2":"","city":"Daytona Beach Shores","state":"FL","zipCode":"32118","email":"","socialMedia":[],"createdAt":"2021-06-29T16:01:09.219Z","updatedAt":"2023-03-28T16:34:18.784Z","brokerName":null,"brokerTitle":null,"brokerOfficePhone":null,"brokerCellPhone":null,"brokerUrl":null,"url":null,"slug":"re-max-signature","fullAddress":"Daytona Beach Shores, FL 32118","fullStreetAddress":"3340 S Atlantic Ave","cityStateZip":"Daytona Beach Shores, FL 32118","officePhoneFormatted":"(386) 763-9111","brokerOfficePhoneFormatted":"","brokerCellPhoneFormatted":""},"mlsApiVersion":1} ","userId":176158,"officeId":null,"teamId":null,"productType":"dms","crm":"boss","isEnabled":true,"uiConfig":{"nav":[{"href":"/listings?isRental=No","label":"Advanced Search","isCustom":false,"isNewTab":false,"shortLabel":""},{"href":"/sell","label":"Sell","isCustom":false,"isNewTab":false,"shortLabel":""},{"href":"/listings/featured","label":"Featured Homes","isCustom":false,"isNewTab":false,"shortLabel":"Featured"},{"href":"/testimonials","label":"Reviews","isCustom":true,"isNewTab":true,"shortLabel":""},{"href":"/agent/darin-burton-176158","label":"About","isCustom":false,"isNewTab":false,"shortLabel":""},{"href":"/blog","label":"Our Blog","isCustom":false,"isNewTab":false,"shortLabel":""},{"href":"/contact","label":"Contact","isCustom":false,"isNewTab":false,"shortLabel":""},{"href":"https://elmstreettechnology.zendesk.com/agent/tickets/338181","label":"Befor","isCustom":true,"isNewTab":true,"shortLabel":"Before you Buy"}],"pods":[{"value":"threeColumnNavBar","section":"navigation"},{"value":"threeCols","section":"footer"},{"value":"expandedSearchHalf","section":"homepageCover"},{"value":"fullWidthAboutPhotoLeftDescriptionRight","section":"homepageA1"},{"value":"simpleLightFeaturedListingCard","section":"homepageA2"},{"value":"backgroundPhotoBoxShapedResources","section":"homepageA3"},{"value":"gridButtonsFeaturedTowns","section":"homepageA4"},{"value":"simpleLightFeaturedListingCardSpecial","section":"homepageA5"},{"value":"homepageTestimonialsSection","section":"homepageA6"},{"value":"fullLengthMaterialDesignLike","section":"homepageA7"}],"title":"Darin Burton","homepage":{"listingWidgets":[{"id":"New Listings","title":"New Listings","filters":{"type":["Single Family"],"limit":6,"status":"Active","isRental":"No","listedSince":"__NOW"}},{"id":"New Construction","title":"New Construction","filters":{"type":["Single Family"],"limit":6,"status":"Active","isRental":"No","minYearBuilt":2021},"helpText":"Built in 2021"},{"id":"Condominium Living","title":"Condominium Living","filters":{"type":["Condo"],"limit":6,"status":"Active","isRental":"No"}},{"id":"Golf Living","title":"Golf Living","filters":{"type":["Single Family"],"limit":6,"status":"Active","isRental":"No","keywords":"golf"}}]},"copyright":{},"loginEnabled":true,"facebookPixel":"","featuredTowns":[{"city":"Daytona Beach Shores","state":"FL"},{"city":"Daytona Beach","state":"FL"},{"city":"Port Orange","state":"FL"},{"city":"Deland","state":"FL"},{"city":"South Daytona","state":"FL"},{"city":"Ormond Beach","state":"FL"},{"city":"New Smyrna Beach","state":"FL"},{"city":"Ponce Inlet","state":"FL"},{"city":"Lake Helen","state":"FL"}],"listingConfig":{"filters":{"lat":29.13605431984751,"lng":-81.11836275009766,"radius":"50"}},"privacyPolicy":{"href":"/privacy","label":"Privacy Policy"},"colorSchemeName":"custom","featureListings":{"sortDir":"DESC","isRental":"No","sortName":"listDate"},"primaryFontColor":"#FFF","primaryThemeColor":"#042743","secondaryFontColor":"#ffffff","secondaryThemeColor":"#042743","showTranslateWidget":"true","areAllRightsReserved":true,"googleSiteVerification":"","aboutPageShowMyListings":"true","homepageSearchHeroImage":["https://storage.googleapis.com/elevate-images/auth0|60da520a225db20072edf184/38b40ec3-8deb-4df1-b52f-30b48c6311a9.jpeg","https://storage.googleapis.com/elevate-images/auth0|60da520a225db20072edf184/0590ad19-66c3-405f-9803-4fbe070f177d.jpeg","https://storage.googleapis.com/elevate-images/auth0|60da520a225db20072edf184/c45ac531-80f3-49fa-84df-c841e14406c3.jpeg","https://storage.googleapis.com/elevate-images/auth0|60da520a225db20072edf184/8bb1a311-c409-4d51-95d5-e57841feb886.jpeg"],"isEqualHousingOpportunity":true,"homepageFeaturedTownsHeroImage":"https://storage.googleapis.com/elevate-images/auth0|60da520a225db20072edf184/4fa417f8-ebef-4690-ab19-f2ff3737700c.jpeg"},"blogConfig":{"marketAnalysis":{"cities":["Port Orange, FL","Deland, FL","New Smyrna Beach, FL","Ormond Beach, FL","Daytona Beach Shores, FL"],"status":"published"},"wordCloudEnabled":false,"defaultPostStatuses":{"video":"published","newListing":"published","thisOldHouse":"draft","updatedListing":"published","generalInterest":"published"},"TOHAndGiPostDayOfWeek":"3"},"videoConfig":{"newListings":{"defaultStatus":"published","defaultSongUrl":"https://storage.googleapis.com/elevate-audio/default/01.mp3","defaultSlideDuration":5}},"dataSource":"boss","igniteActive":false,"createdAt":"2021-06-29T16:01:09.064Z","updatedAt":"2023-03-28T16:34:18.398Z","homepageBio":"

Darin, is a 22 year, experienced broker associate with 11 years in the RE/MAX system and who is native to the Daytona Beach area. Knowing our real estate market and solving problems in advance are just of a few of the assets he brings to the table while working with buyers and sellers. He and his team are committed to providing the best results and personal service in the industry. They carefully ascertain the client's real estate goals and work hard to create solutions that make sense for them. Whether the client is new to the market or an experienced investor, they have the expertise, proven track record, with resources to help real estate customers achieve their goals. 100% Club in 2016, 2017, 2018, 2019 and 2020. Darin also became an esteemed member to RE/MAX Hall of Fame in 2020.

\n
Designations
\n

EPRO

\n
Specialties
\n

CON, BB, SS, AUC, RELO, RA, FP, LUX, SC, FL, LP, HP

\n","aboutBio":"

Darin, is a 22 year, experienced broker associate with 11 years in the RE/MAX system and who is native to the Daytona Beach area. Knowing our real estate market and solving problems in advance are just of a few of the assets he brings to the table while working with buyers and sellers. He and his team are committed to providing the best results and personal service in the industry. They carefully ascertain the client's real estate goals and work hard to create solutions that make sense for them. Whether the client is new to the market or an experienced investor, they have the expertise, proven track record, with resources to help real estate customers achieve their goals. 100% Club in 2016, 2017, 2018, 2019 and 2020. Darin also became an esteemed member to RE/MAX Hall of Fame in 2020.

\n
Designations
\n

EPRO

\n
Specialties
\n

CON, BB, SS, AUC, RELO, RA, FP, LUX, SC, FL, LP, HP

\n","mainSiteOfficeId":169667,"socialMedia":[{"href":"https://www.facebook.com/TheBurtonTeam/","class":"facebook","title":"Facebook"},{"href":"https://twitter.com/daytonarealtors","class":"twitter","title":"Twitter"},{"href":"https://www.instagram.com/theburtonteam_remax/","class":"instagram","title":"Instagram"},{"href":"https://www.linkedin.com/in/therealestatenavigatorsdaytona/","class":"linkedin","title":"LinkedIn"},{"href":"https://www.youtube.com/c/TheBurtonTeamRealEstateServicesPortOrange/videos","class":"youtube","title":"YouTube"}],"primaryDomainId":184833,"siteConfig":null,"sellerLeadsActive":false,"type":"agent","tenant":"elevate","siteOwners":[{"id":176158,"picture":"https://elevate-user.imgix.net/176158/profile-9ecd4e18-c728-47d2-b682-c757e5d60803","email":"[email protected]","emailVerified":false,"cellPhone":"(386) 295-1200","firstName":"The ","lastName":"Burton Team","createdAt":"2021-06-28T22:49:45.900Z","updatedAt":"2023-03-28T16:34:18.554Z","lastLogin":"2023-03-28T16:08:19.121Z","createdBy":null,"timezone":"America/New_York","streetAddress1":"3340 S Atlantic Ave","streetAddress2":"","city":"Daytona Beach Shores","state":"FL","zipCode":"32118","twilioPhone":"13862458624","url":"theburtonteam.com","leadParseEmail":"[email protected]","gender":null,"disabledAt":null,"elevateId":"auth0|60da520a225db20072edf184","predictedGci":250000,"tenant":"elevate","notificationPreferences":{"lead_logged_in":{"cc":[],"frequency":"Email"},"lead_opened_email":{"cc":[],"frequency":"Email"},"lead_saved_search":{"cc":[],"frequency":"Email"},"agent_assigned_lead":{"cc":[],"frequency":["Email","Text"]},"unassigned_from_you":{"cc":[],"frequency":"Email"},"agent_morning_report":{"cc":[],"frequency":"Daily"},"lead_contacted_agent":{"cc":[],"frequency":["Email","Text"]},"lead_favorited_listing":{"cc":[],"frequency":"Email"},"lead_clicked_email_link":{"cc":[],"frequency":"Email"}},"source":"Created By Superadmin","tagline":"Selling A Lifestyle","organization":null,"emailCanonical":"[email protected]","sellerLeadsCompetingMiles":"25.00","campaignsConsentedAt":null,"mlsApiVersion":1,"pushNotificationToken":null,"aivaAccountSid":null,"fullName":"The Burton Team","cellPhoneFormatted":"(386) 295-1200","datastoreProviders":[{"datastoreProviderId":18,"mlsAgentId":"253000737","associatedEmail":"[email protected]","userId":176158,"feedResourceId":2158,"isEligible":true,"isVerified":true,"verificationToken":null,"createdAt":"2021-06-28T22:49:46.989Z","updatedAt":"2021-09-10T22:09:07.120Z"},{"datastoreProviderId":63,"mlsAgentId":"6915","associatedEmail":"[email protected]","userId":176158,"feedResourceId":459,"isEligible":true,"isVerified":true,"verificationToken":null,"createdAt":"2021-06-28T22:50:04.645Z","updatedAt":null}],"team":{},"title":"Esteemed member to RE/MAX Hall of Fame in 2020","directPhone":"(386) 295-1200","directPhoneFormatted":"(386) 295-1200","fax":"","faxFormatted":null,"socialMedia":[{"href":"https://www.facebook.com/TheBurtonTeam/","class":"facebook","title":"Facebook"},{"href":"https://twitter.com/daytonarealtors","class":"twitter","title":"Twitter"},{"href":"https://www.instagram.com/theburtonteam_remax/","class":"instagram","title":"Instagram"},{"href":"https://www.linkedin.com/in/therealestatenavigatorsdaytona/","class":"linkedin","title":"LinkedIn"},{"href":"https://www.youtube.com/c/TheBurtonTeamRealEstateServicesPortOrange/videos","class":"youtube","title":"YouTube"}],"aboutBio":"

Darin, is a 22 year, experienced broker associate with 11 years in the RE/MAX system and who is native to the Daytona Beach area. Knowing our real estate market and solving problems in advance are just of a few of the assets he brings to the table while working with buyers and sellers. He and his team are committed to providing the best results and personal service in the industry. They carefully ascertain the client's real estate goals and work hard to create solutions that make sense for them. Whether the client is new to the market or an experienced investor, they have the expertise, proven track record, with resources to help real estate customers achieve their goals. 100% Club in 2016, 2017, 2018, 2019 and 2020. Darin also became an esteemed member to RE/MAX Hall of Fame in 2020.

\n
Designations
\n

EPRO

\n
Specialties
\n

CON, BB, SS, AUC, RELO, RA, FP, LUX, SC, FL, LP, HP

\n","otherWebsite":"https://www.showingnew.com/theburtonteam","vendors":[{"vendorId":"a1c3cdd2-da77-11eb-9e70-bc764e046a9d","vendor":"emerge_token"},{"vendorId":"25757","vendor":"emerge_user_id"}],"products":[{"shortName":"edigitalmarketingsystem"}]}],"siteOffice":{"id":169667,"siteId":164410,"name":"Re/max Signature","mlsOfficeId":"253001334","datastoreProviderId":18,"feedResourceId":2159,"logo":"https://storage.googleapis.com/elevate-images/auth0|60da520a225db20072edf184/30ae918c-7ced-4017-bf1d-e85719db001c.png","officePhone":"386-763-9111 ","streetAddress1":"3340 S Atlantic Ave","streetAddress2":"","city":"Daytona Beach Shores","state":"FL","zipCode":"32118","email":"","socialMedia":[],"createdAt":"2021-06-29T16:01:09.219Z","updatedAt":"2023-03-28T16:34:18.784Z","brokerName":null,"brokerTitle":null,"brokerOfficePhone":null,"brokerCellPhone":null,"brokerUrl":null,"url":null,"slug":"re-max-signature","fullAddress":"Daytona Beach Shores, FL 32118","fullStreetAddress":"3340 S Atlantic Ave","cityStateZip":"Daytona Beach Shores, FL 32118","officePhoneFormatted":"(386) 763-9111","brokerOfficePhoneFormatted":"","brokerCellPhoneFormatted":""},"siteOffices":[{"id":169667,"siteId":164410,"name":"Re/max Signature","mlsOfficeId":"253001334","datastoreProviderId":18,"feedResourceId":2159,"logo":"https://storage.googleapis.com/elevate-images/auth0|60da520a225db20072edf184/30ae918c-7ced-4017-bf1d-e85719db001c.png","officePhone":"386-763-9111 ","streetAddress1":"3340 S Atlantic Ave","streetAddress2":"","city":"Daytona Beach Shores","state":"FL","zipCode":"32118","email":"","socialMedia":[],"createdAt":"2021-06-29T16:01:09.219Z","updatedAt":"2023-03-28T16:34:18.784Z","brokerName":null,"brokerTitle":null,"brokerOfficePhone":null,"brokerCellPhone":null,"brokerUrl":null,"url":null,"slug":"re-max-signature","fullAddress":"Daytona Beach Shores, FL 32118","fullStreetAddress":"3340 S Atlantic Ave","cityStateZip":"Daytona Beach Shores, FL 32118","officePhoneFormatted":"(386) 763-9111","brokerOfficePhoneFormatted":"","brokerCellPhoneFormatted":""}],"primaryDomain":{"id":184833,"siteId":164410,"domain":"theburtonteam.com","isPrimary":true,"isDnsRoot":false,"label":null,"createdAt":"2021-07-06T20:43:23.278Z","updatedAt":"2023-03-28T16:34:18.367Z","zoneId":"1cb5d25b485327d08dc5a3fcd93562a3","flexibleSsl":true,"httpsRedirect":true,"alwaysOnline":false,"isKube":false},"siteSocialApps":[{"id":212065,"socialMediaType":"twitter","pageId":"daytonarealtors","metadata":{"user_id":"2363342065","oauth_token":"2363342065-3iqzUQCtkSNBXCs87oTtbraShsXWZZuWdQxAVcj","screen_name":"daytonarealtors","oauth_token_secret":"QM22WqIPIDa9qaoMIPXYPBisAKZhghJXmHmMpMxyoaPdt"}},{"id":212066,"socialMediaType":"youtube","pageId":null,"metadata":{"scope":"https://www.googleapis.com/auth/youtube.upload","token_type":"Bearer","expiry_date":1668552416831,"access_token":"ya29.a0AeTM1if1G_isfrrOKIAhjteyw-CHGSEJJx32sIFSSioWSVPnWEXdoVISjy_WjfKRqjmzwl2vHSZheabKZTYUfJQcawZC_nxUv35nP98YjlQKRM3O3xrs_17b5oQrPk0p1nIkJcZT0BLtLVcuV-I7z6bOPX6JaCgYKAVsSARISFQHWtWOmM3dsDJWvX93Dn3CtPtq7Ug0163","refresh_token":"1//04lTeOWcClofYCgYIARAAGAQSNwF-L9IrnZaBlBbdpnKQGC02C06PjkiFNVluS6I6zkDMaJj16WFltAd-QnsxjFdjnOaaXcpQAMU"}},{"id":319049,"socialMediaType":"linkedin","pageId":"gSwlV3g8nR","metadata":{"id":"gSwlV3g8nR","lastName":{"localized":{"en_US":"Burton"},"preferredLocale":{"country":"US","language":"en"}},"firstName":{"localized":{"en_US":"Darin"},"preferredLocale":{"country":"US","language":"en"}},"profilePicture":{"displayImage":"urn:li:digitalmediaAsset:C4E03AQGMy-X7QuDplA"},"localizedLastName":"Burton","localizedFirstName":"Darin"}},{"id":212064,"socialMediaType":"facebook","pageId":"379485556941","metadata":{"id":"379485556941","name":"The Burton Team-RE/MAX Signature","access_token":"EAABzdqAFEvkBAFZCsQQMZBCPT5o61dsXUbMmL2o5X6LlFku117mNP5bXBxZCUkQtgA9mLAJ8e4ZCmmwktAUpmTtbhHq2v6rIqGpD67CMFOqSmNtHJLMQiJO1G57FlTnijZBKvveFuHS1sarqk5SHk1IKuun68Lk9tNJMb9PkvhutFBHYio8ZC0"}}],"siteDomains":[{"id":183910,"siteId":164410,"domain":"darin-burton.elevatesite.com","isPrimary":false,"isDnsRoot":true,"label":null,"createdAt":"2021-06-29T16:01:09.146Z","updatedAt":"2023-03-28T16:34:18.337Z","zoneId":null,"flexibleSsl":true,"httpsRedirect":true,"alwaysOnline":false,"isKube":false},{"id":184833,"siteId":164410,"domain":"theburtonteam.com","isPrimary":true,"isDnsRoot":false,"label":null,"createdAt":"2021-07-06T20:43:23.278Z","updatedAt":"2023-03-28T16:34:18.367Z","zoneId":"1cb5d25b485327d08dc5a3fcd93562a3","flexibleSsl":true,"httpsRedirect":true,"alwaysOnline":false,"isKube":false}],"datastoreProviderIds":[18,63]},"title":"Port Orange, FL Real Estate Market Update 11/20/2022","favorites":[],"path":"/blog/post/2706401","alerts":{},"tenant":"elevate","tenantConfig":{"templates":{"privacyPolicy":"partials/tenants/elevate/privacy-policy","termsOfService":"partials/tenants/elevate/terms-of-service"},"copyright":{"showOwnerName":false,"url":"http://www.elmstreettechnology.com/","showDMCANotice":true},"productConfig":{}},"openHouses":[],"compliance":{"footerDisclaimers":[{"text":"© 2023 My Florida Regional MLS DBA Stellar MLS. All rights reserved. The data relating to real estate displayed on this website comes in part from the Internet Data Exchange (IDX) Program of My Florida Regional MLS DBA Stellar MLS. All listing information is deemed reliable but not guaranteed and should be independently verified through personal inspection by appropriate professionals. Listings displayed on this website may be subject to prior sale or removal from sale; availability of any listing should always be independently verified. Listing information is provided for consumers' personal, non-commercial use, solely to identify potential properties for potential purchase; all other use is strictly prohibited and may violate relevant federal and state law. Last updated 03/31/2023 02:09 PM","watermark":"https://storage.googleapis.com/elevate-sites-compliance/StellarMLS_horizontal.png"},{"text":"© 2023 Daytona Beach Area Association of REALTORS® Information Courtesy of Daytona Beach Area Association of REALTORS® Multiple Listing Service. IDX information is provided exclusively for consumers' personal, non-commercial use, it may not be used for any purpose other than to identify prospective properties consumers may be interested in purchasing, and data is deemed reliable but is not guaranteed accurate by the MLS. Last updated 03/31/2023 02:09 PM"}],"stickyHeader":true,"stickyHeaderCustom":null,"stickyHeaderMobile":false,"footerShowLicensedState":true,"soldListingsDisclaimer":null,"listingDisclaimerPage":null,"sortNameOptions":null,"cappedSearchResults":null,"listingOptions":null,"agentOptions":{"dreNumberOnAgentCard":false,"dreNumberOnAgentProfile":false},"officeOptions":{"showFooterBrokers":false}},"globalGA":"G-5YMWLKMN2S","location":{"search":"?","pathname":"/blog/post/2706401","href":"theburtonteam.com/blog/post/2706401"},"theme":{"primaryColor":"#042743","primaryFontColor":"#FFF","secondaryColor":"#042743","secondaryFontColor":"#ffffff"},"pathName":"/blog/post/2706401","RECAPTCHA_CLIENT":"6LfVNbMUAAAAAE8ePTUXH_TZgqIF5_8PmuaEhXq-","RECAPTCHA_CLIENT_V2":"6Lf3fWYaAAAAADHCWkIVnAQCP8Puz4w4ij8s97Yx","headerNav":"threeColumnNavBar","footerPod":"threeCols","isEqualHousingOpportunity":true,"privacyPolicy":{"href":"/privacy","label":"Privacy Policy"},"accessibility":{"href":"/accessibility","label":"Accessibility"},"agent":{"id":176158,"picture":"https://elevate-user.imgix.net/176158/profile-9ecd4e18-c728-47d2-b682-c757e5d60803","email":"[email protected]","emailVerified":false,"cellPhone":"(386) 295-1200","firstName":"The ","lastName":"Burton Team","createdAt":"2021-06-28T22:49:45.900Z","updatedAt":"2023-03-28T16:34:18.554Z","lastLogin":"2023-03-28T16:08:19.121Z","createdBy":null,"timezone":"America/New_York","streetAddress1":"3340 S Atlantic Ave","streetAddress2":"","city":"Daytona Beach Shores","state":"FL","zipCode":"32118","twilioPhone":"13862458624","url":"theburtonteam.com","leadParseEmail":"[email protected]","gender":null,"disabledAt":null,"elevateId":"auth0|60da520a225db20072edf184","predictedGci":250000,"tenant":"elevate","notificationPreferences":{"lead_logged_in":{"cc":[],"frequency":"Email"},"lead_opened_email":{"cc":[],"frequency":"Email"},"lead_saved_search":{"cc":[],"frequency":"Email"},"agent_assigned_lead":{"cc":[],"frequency":["Email","Text"]},"unassigned_from_you":{"cc":[],"frequency":"Email"},"agent_morning_report":{"cc":[],"frequency":"Daily"},"lead_contacted_agent":{"cc":[],"frequency":["Email","Text"]},"lead_favorited_listing":{"cc":[],"frequency":"Email"},"lead_clicked_email_link":{"cc":[],"frequency":"Email"}},"source":"Created By Superadmin","tagline":"Selling A Lifestyle","organization":null,"emailCanonical":"th[email protected]","sellerLeadsCompetingMiles":"25.00","campaignsConsentedAt":null,"mlsApiVersion":1,"pushNotificationToken":null,"aivaAccountSid":null,"fullName":"The Burton Team","cellPhoneFormatted":"(386) 295-1200","datastoreProviders":[{"datastoreProviderId":18,"mlsAgentId":"253000737","associatedEmail":"[email protected]","userId":176158,"feedResourceId":2158,"isEligible":true,"isVerified":true,"verificationToken":null,"createdAt":"2021-06-28T22:49:46.989Z","updatedAt":"2021-09-10T22:09:07.120Z"},{"datastoreProviderId":63,"mlsAgentId":"6915","associatedEmail":"[email protected]","userId":176158,"feedResourceId":459,"isEligible":true,"isVerified":true,"verificationToken":null,"createdAt":"2021-06-28T22:50:04.645Z","updatedAt":null}],"team":{},"title":"Esteemed member to RE/MAX Hall of Fame in 2020","directPhone":"(386) 295-1200","directPhoneFormatted":"(386) 295-1200","fax":"","faxFormatted":null,"socialMedia":[{"href":"https://www.facebook.com/TheBurtonTeam/","class":"facebook","title":"Facebook"},{"href":"https://twitter.com/daytonarealtors","class":"twitter","title":"Twitter"},{"href":"https://www.instagram.com/theburtonteam_remax/","class":"instagram","title":"Instagram"},{"href":"https://www.linkedin.com/in/therealestatenavigatorsdaytona/","class":"linkedin","title":"LinkedIn"},{"href":"https://www.youtube.com/c/TheBurtonTeamRealEstateServicesPortOrange/videos","class":"youtube","title":"YouTube"}],"aboutBio":"

Darin, is a 22 year, experienced broker associate with 11 years in the RE/MAX system and who is native to the Daytona Beach area. Knowing our real estate market and solving problems in advance are just of a few of the assets he brings to the table while working with buyers and sellers. He and his team are committed to providing the best results and personal service in the industry. They carefully ascertain the client's real estate goals and work hard to create solutions that make sense for them. Whether the client is new to the market or an experienced investor, they have the expertise, proven track record, with resources to help real estate customers achieve their goals. 100% Club in 2016, 2017, 2018, 2019 and 2020. Darin also became an esteemed member to RE/MAX Hall of Fame in 2020.

\n
Designations
\n

EPRO

\n
Specialties
\n

CON, BB, SS, AUC, RELO, RA, FP, LUX, SC, FL, LP, HP

\n","otherWebsite":"https://www.showingnew.com/theburtonteam","vendors":[{"vendorId":"a1c3cdd2-da77-11eb-9e70-bc764e046a9d","vendor":"emerge_token"},{"vendorId":"25757","vendor":"emerge_user_id"}],"products":[{"shortName":"edigitalmarketingsystem"}]},"office":{"id":169667,"siteId":164410,"name":"Re/max Signature","mlsOfficeId":"253001334","datastoreProviderId":18,"feedResourceId":2159,"logo":"https://storage.googleapis.com/elevate-images/auth0|60da520a225db20072edf184/30ae918c-7ced-4017-bf1d-e85719db001c.png","officePhone":"386-763-9111 ","streetAddress1":"3340 S Atlantic Ave","streetAddress2":"","city":"Daytona Beach Shores","state":"FL","zipCode":"32118","email":"","socialMedia":[],"createdAt":"2021-06-29T16:01:09.219Z","updatedAt":"2023-03-28T16:34:18.784Z","brokerName":null,"brokerTitle":null,"brokerOfficePhone":null,"brokerCellPhone":null,"brokerUrl":null,"url":null,"slug":"re-max-signature","fullAddress":"Daytona Beach Shores, FL 32118","fullStreetAddress":"3340 S Atlantic Ave","cityStateZip":"Daytona Beach Shores, FL 32118","officePhoneFormatted":"(386) 763-9111","brokerOfficePhoneFormatted":"","brokerCellPhoneFormatted":""},"mlsApiVersion":1}